Forum Software Timeline 1994 - 2012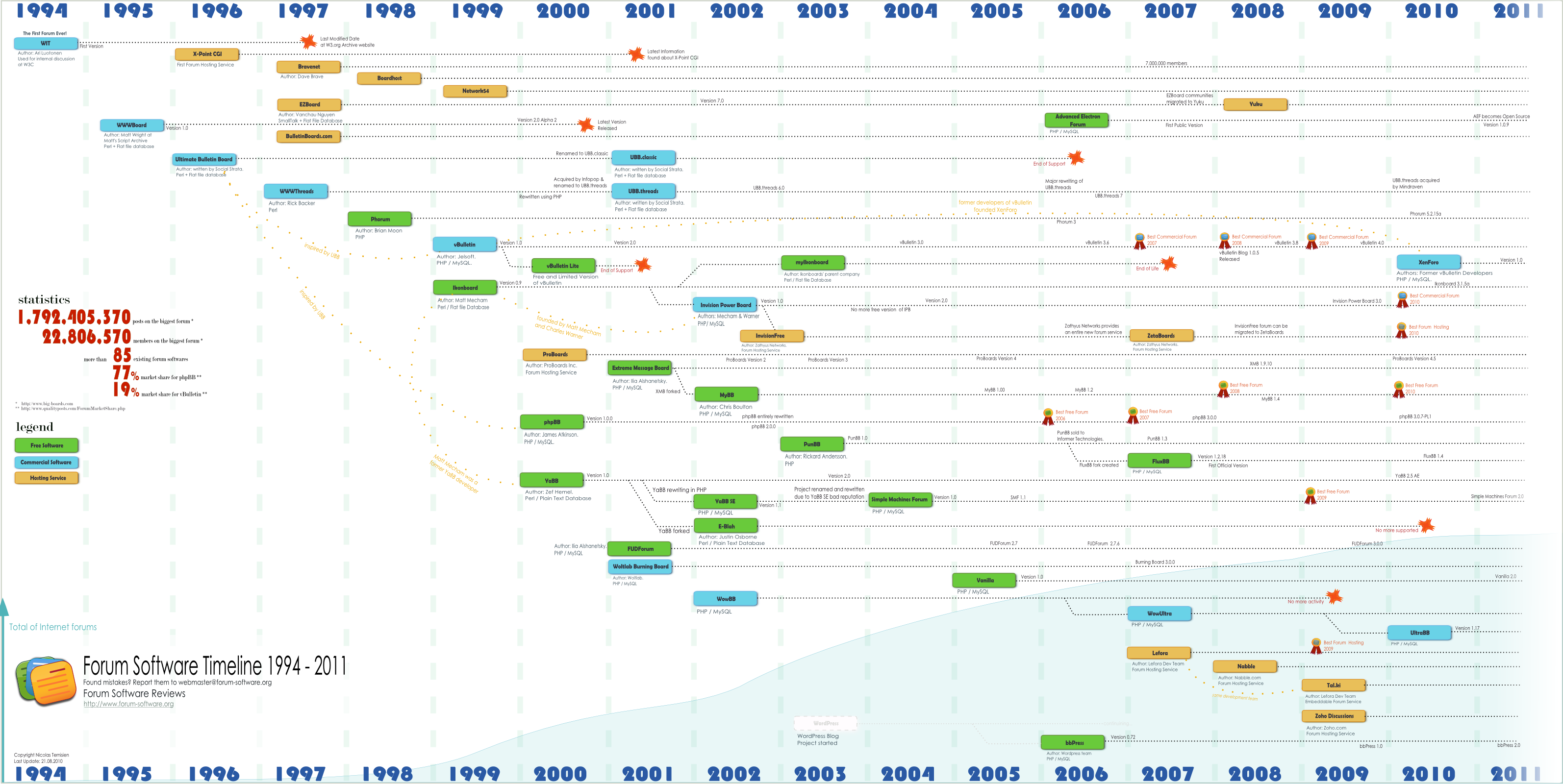 (Click for Fullscreen Version)
What was the first forum software?
What are the ancestors of the popular forum software?
... When phpBB development began?
Who developed Simple Machines Forum?
Have you ever been curious about knowing:
You'll find these answers on the forum software timeline above. From 1994 to 2012, it describes the history of 18 years of Internet forum software.
Please note that this document may contain small errors. If you discover one, please
contact us
and will do our best to fix it..
Last Update: August 10th, 2011